Changes to Winter Street and Sidewalk Surface Treatments, Williams Lake Area from 2017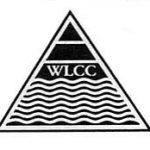 Williams Lake conservation company
Following discussions with WLCC representatives and Transportation & Public Works, HRM, the following surface treatments apply to the streets close to Williams Lake:
Halifax Transportation & Public Works has changed the type of winter street surface treatments provided to the following streets, effective January 18, 2017:
Sagewood Lane
Birchview Drive
Willowdale Terrace
Wyndrock Drive
Wenlock Grove
Saraguay Place
McNab Drive
Letson Court
Litchfield Crescent
The change is from the current treatment to that which was provided in 2014. The above streets now receive a sand mix surface treatment in place of the previous treatments with road salt. Litchfield Crescent is receiving a direct liquid application of anti-icing treatment (saline), prior to forecasted weather events, in order to continue providing an enhanced public safety due to the slope of the street and the hazards that it presents.
These measures are an improvement on previous salting practices as they affect the health and survival of our lake, but they are far from ideal. We continue to seek ways of investigating and reducing the impact of winter road safety measures on the ecology of watershed, the lake and the surrounding lands.
We rely on the vigilance of our neighbours to ensure that the appropriate materials are used on the road surfaces in winter. Please keep a look out for the use of treatments, particularly with road salt, that do not appear to be in compliance with this plan.
Finally, we strongly encourage all neighbours to use non-salt products on their driveways and walkways. These products are available at local grocery and hardware stores.
Report any problems or queries to HRM Transportation, Streets and Sidewalks at 311, and please let us know via email on our Contact Us page.
Many thanks
Robin Whyte
President WLCC
Winter Road Salt Changes for Williams Lake Area