Clean Up the Shaw Wilderness Park – Nature Conservancy of Canada
By Cathy Vaughan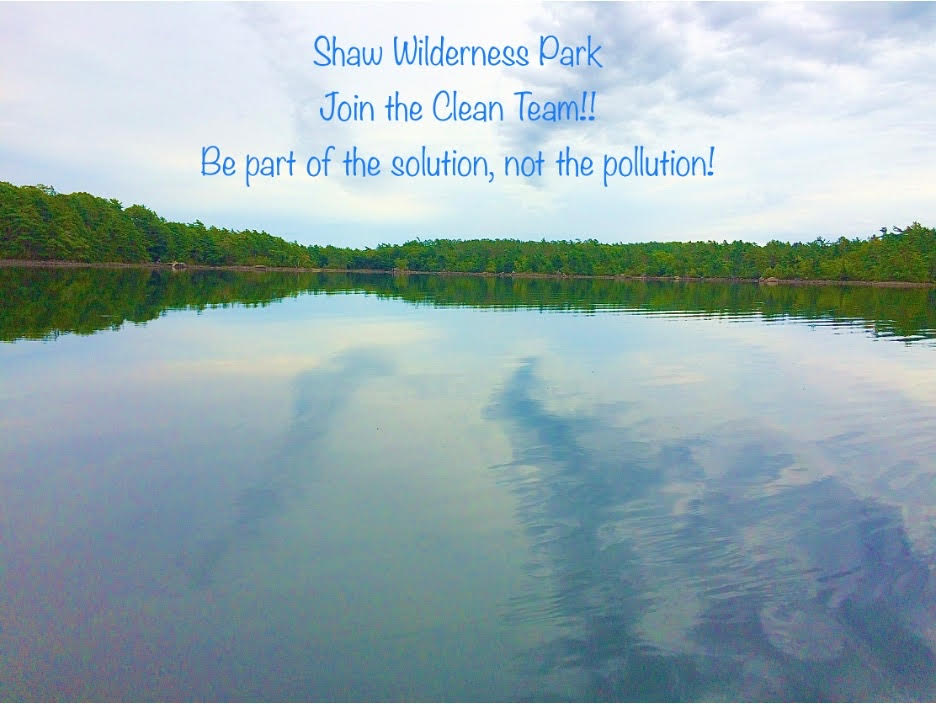 The Shaw Wilderness Park is your park! It is a dynamic, wilderness HRM park with 360 acres of old forests, rocky barrens, hiking trails and about a kilometre of shoreline on Williams lake for picnics, swimming, kayaking, fishing or just chillin'!
It's time for a clean up of the park! The Nature Conservancy of Canada (NCC) invite you to park it in the park for the day and volunteer with their Clean Team to help pick up and tidy up the park!! Your help will contribute to keeping the park a healthy and happy place to be close to nature all year!
This is a physically challenging clean up task and requires a moderate to high level of fitness to getter done!! The NCC will provide direction, guidance, tools and a picnic lunch. You bring your environmental commitment, enthusiasm and whacky sense of humour to team-work dynamics and we will all have a rewarding day in the Shaw Wilderness Park.
Get ready to work by bringing your work boots, bug spray, sunscreen, water and tough gardening attire! You will be working close to Williams Lake so plan on a swim to cool off.
The NCC's Emma Willoughby, Engagement Intern is the coordinator for the project and says, "Our stewardship team is organizing this clean up event at the Shaw Wilderness Park in August that focuses on the maintenance and preservation of the park. The goal of this event is to remove debris that has been left in the park in order to preserve the habitats of the wide array of wildlife and species that call it home. We want to keep this beautiful park accessible for everyone to enjoy responsibly."
There are several abandoned camp sites that have been left in the park and these require some heavy lifting to clean up. Dismantling these abandoned camp sites would involve a large group of volunteers hiking about 2.5 km into the wooded area to remove tarps and packing up the camping debris. NCC is looking for a group of hearty volunteers to move the rubbish out of the forest in one go.
Shaw Wilderness Park Cleanup 2022