Happy Holiday Greetings to the
Friends of Williams Lake!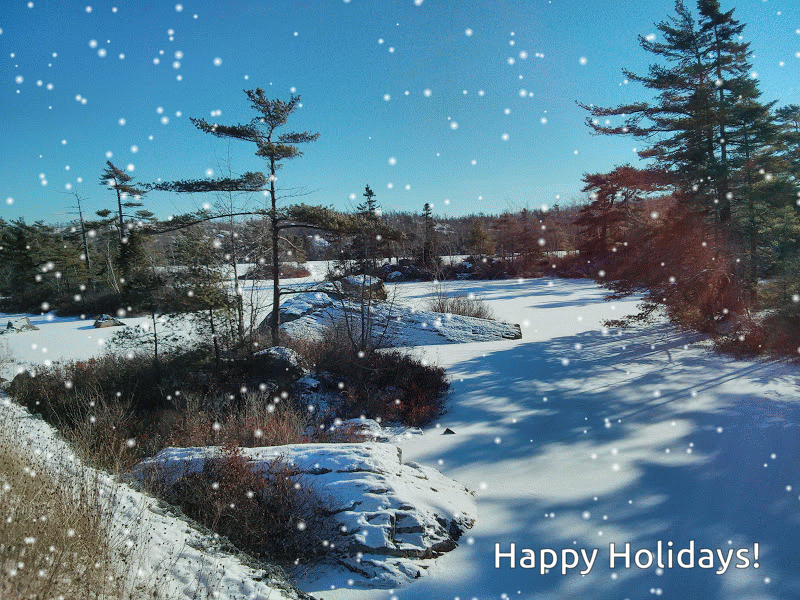 Tis the season of gift-giving!
Looking for a unique, personal, environmentally conscientious gift?
Consider a year's membership to the Williams Lake Conservation Company.
Membership to Williams Lake Conservation Company contributes to our work to study, protect and advocate for Williams Lake and its watershed for everyone to enjoy.
Gift Certificates for membership in the WLCC are available on our website at https://williamslakecc.org/gift-membership/
Just fill in the gift membership form at the bottom of the page.
A printable gift certificate will be emailed to you to print, wrap, scan or send once your $20.00 payment is received.
WLCC gift certificates are convenient to wrap, fit into stockings and pair well with binoculars, hiking boots, picnic basket, walking poles, backpacks and being outdoors!
Give the gift of Nature!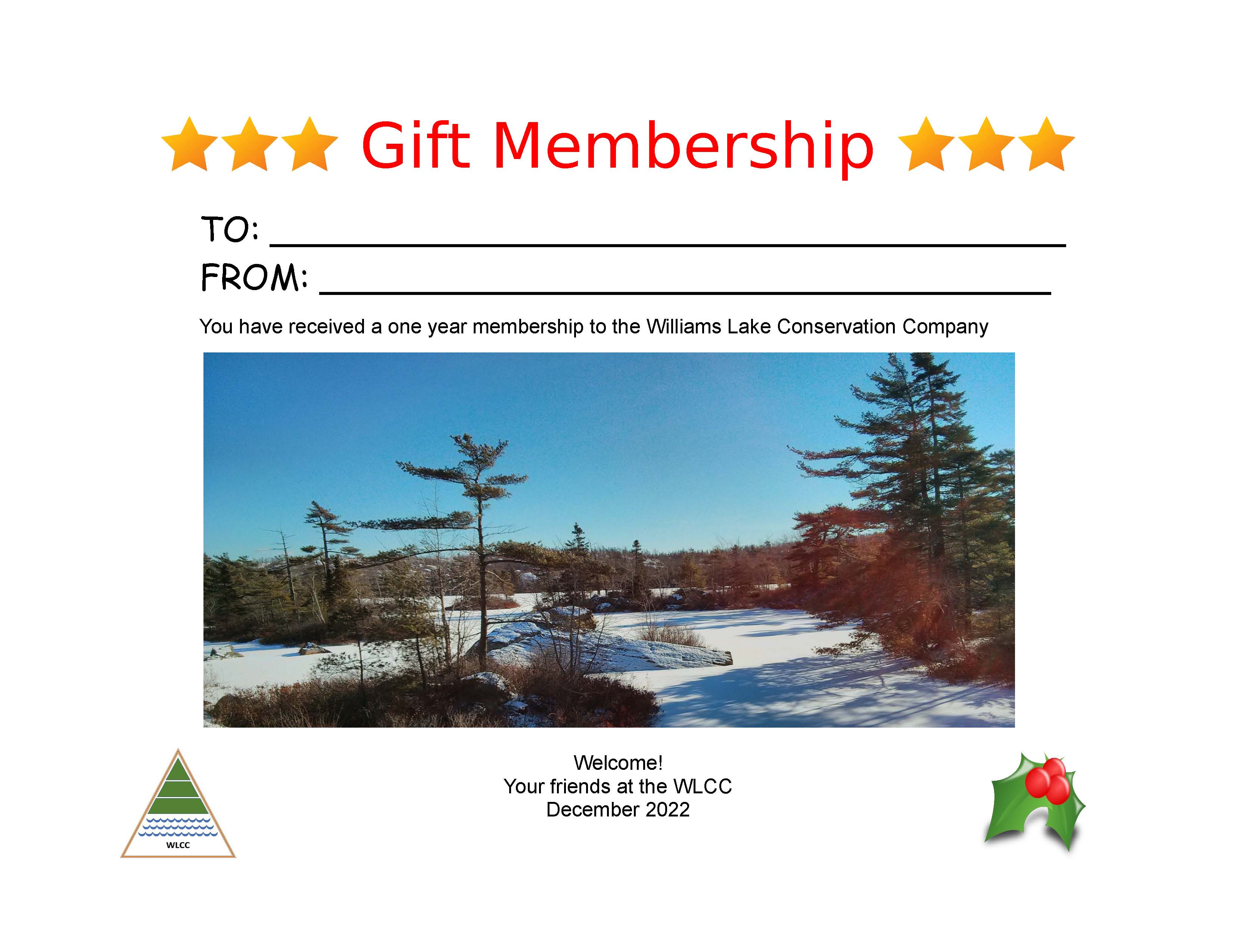 This is the colourful gift certificate that will accompany the new membership.
Give the Gift of a WLCC Membership!