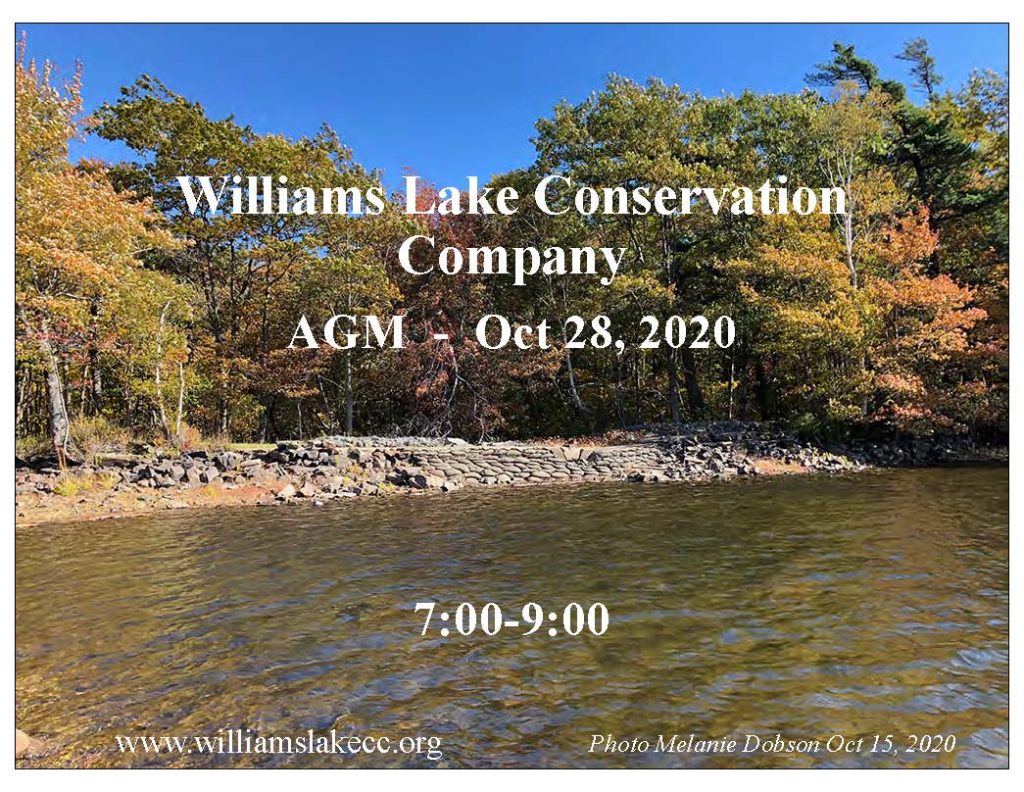 The Williams Lake Conservation Company AGM was held October 28 at 7:00 PM via the Zoom online conferencing system. It was be open to the public.
After a record dry summer, water levels were on the agenda. We discussed the efforts to stop the leakage of water under the dam as well as other threats to water supply into the lake including the potential development at the West end of the lake. The results of water quality testing and water level measurements were presented and other items included a discussion on road salt issues and the Backlands Coalition submission to the HRM Regional Plan.
---
The presentation slides are available here. There will be an announcement on this website, our Facebook page, and Twitter.
Please check back again.
---
If you attended this online event we hope you found it interesting and informative. If you have any technical issues with registration use our Contact Us page to get in touch.
Thank you for supporting Williams Lake and keeping it a healthy place for all.

Best Wishes,
The Williams Lake Conservation Company
WLCC 2020 Annual General Meeting Presentations