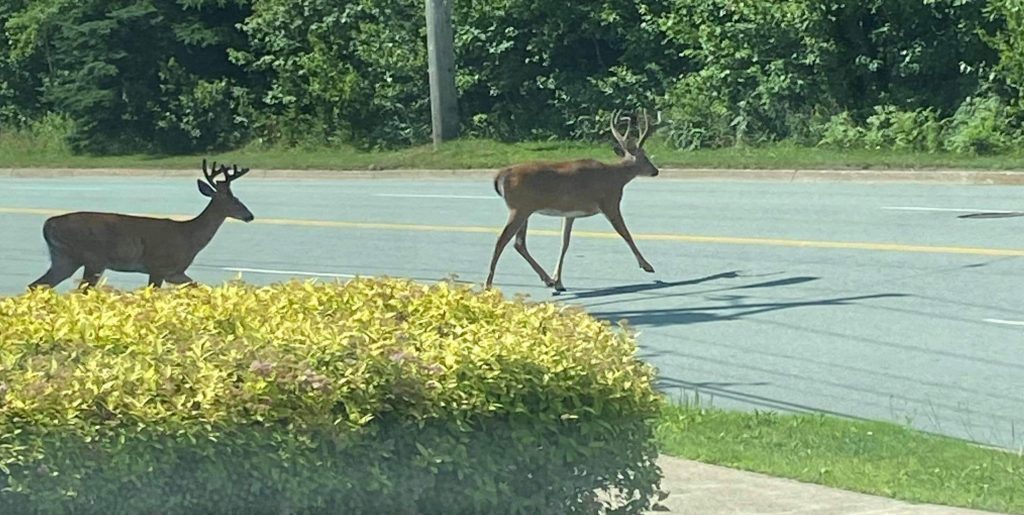 The small lot at 48-50 Old Sambro Road is an important wildlife corridor. The vacant lot is a gateway for animals to move safely from Long Lake to Governors Brook to McIntosh Run and through to the Purcell's Cove backlands. A 3-story, 13 unit apartment building would block this corridor.
Mr. Fares is the developer who is applying to rezone the lot from R-2P to R-3. The R-2P allows for the development of up to four units in a building of a maximum height of 35 feet. The R-3 zone allows for stacked attached housing, four-storey apartment building.
Public input is now until February 26th!
Go online and fill in the survey here.
Old Sambro Road. Dangerous Deer Crossing