Wildlife Corridors – Living with Nature
By: Cathy Vaughan
[The following story originally appeared in Chebucto News, April 2021]
The four-legged, silent marauders mow down your azaleas and roses, then decimate your hosta beds. A stand of white birch is chewed to bits and disappears overnight. Canadian geese camp on your lawn, leaving their nasty deposits. A murder of crows commandeers your pine trees for their noisy nurseries. You can fight back, or you can move over. You are in their wildlife corridor.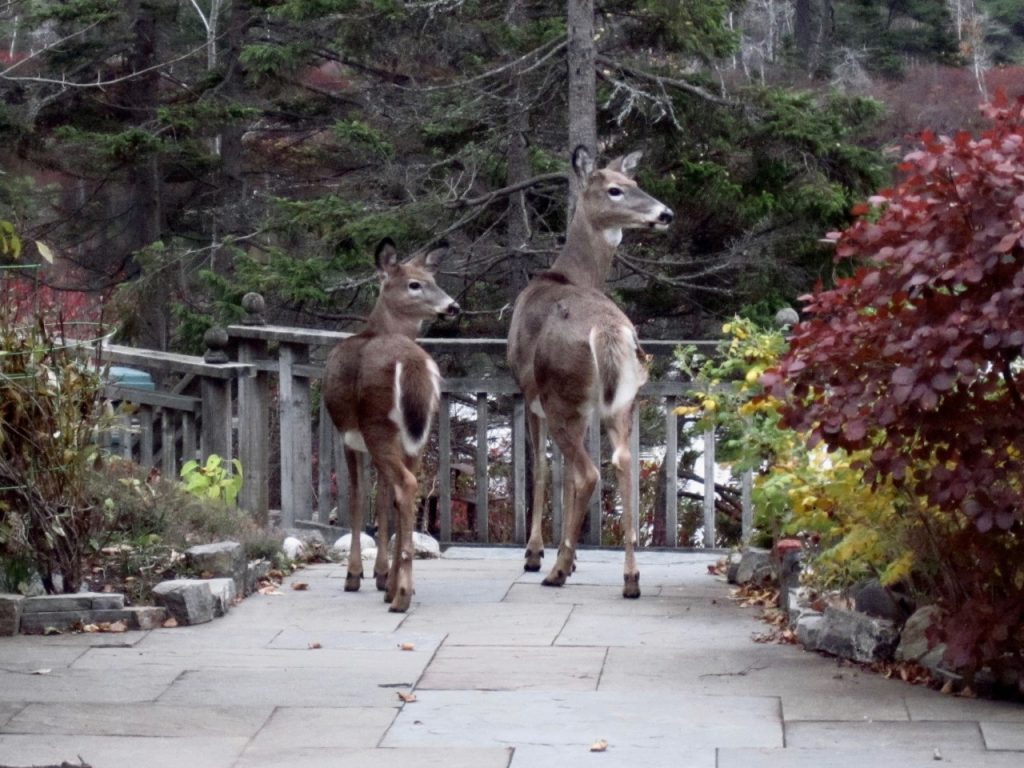 Corridors are well established and frequently travelled routes across lands, highways and your garden. These routes allow the movement of animals that need to travel distances to forage on seasonal food, to find mates and to locate denning sites. Often, wildlife will follow water courses that connect various grazing habitats. HRM planners are aware of this land use and of the impact buildings and highways have on obstructing these vital wildlife corridors.
"Currently, the municipality is in the process of completing a review of the Regional Plan, which is the document that guides growth and development at a regional scale. As part of the review, we will be working to develop a land use policy to better protect these wildlife corridors during development applications. Additional study is needed to understand how we can best protect these corridors at a regional scale, while managing the impact of individual developments," says Kathleen Fralic, Planner III, Regional & Community Policy, Halifax Regional Municipality.
There are three important rezoning applications before HRM council affecting large tracts of natural habitat and wildlife corridors in the Spryfield area : the Church of Christ lands on Williams Lake, next to the Shaw Wilderness Park; the lot at 48-50 Old Sambro Road; and the Purcell's Cove Backlands. These lands hold well-used wildlife corridors according to the Halifax Green Network Plan (HGNP.)
The HGNP "provides land management and community design direction to: maintain ecologically and culturally important land and aquatic systems; promote the sustainable use of natural resources and economically important open spaces; and identify, define and plan land suited for parks and corridors."
"Today, more people are living in residential developments that were once relatively undisturbed wildlife habitat. These people are now living with wildlife" says the Nova Scotia Department of Lands & Forestry's website. Their website has a list of useful topics on how to live with our four-legged neighbours and stay out of their way.
If properly trained, we can be an animal's best friend.
Wildlife Corridors – Living with Nature