The Staff Report on the rezoning of 48-50 Old Sambro Road (Case #22890) ignores environmental concerns & community feedback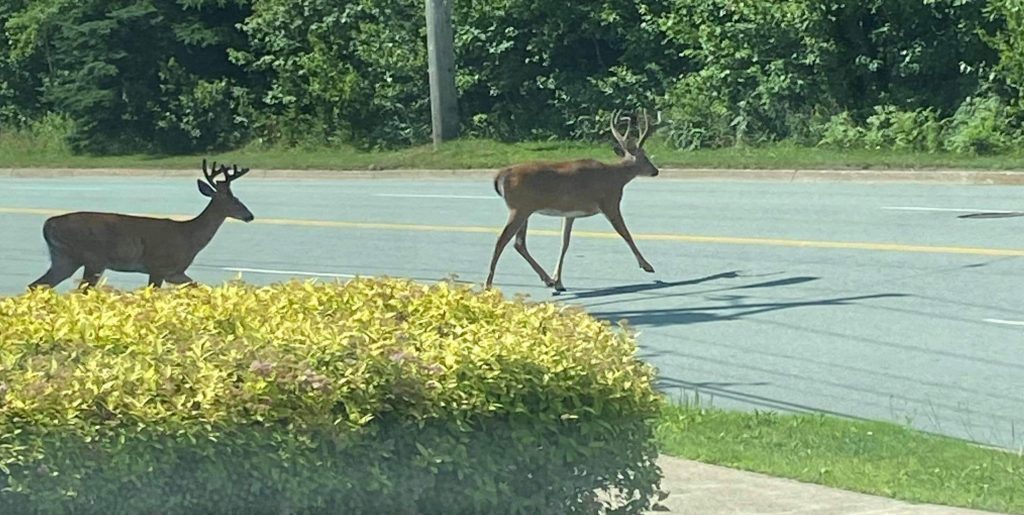 The Staff Report on the rezoning of 48-50 Old Sambro Road is ready. Get your loud voices ready! The report has some serious flaws, unaddressed issues and unreported data. Although the results of a survey are mentioned, the report itself overlooks community feedback and environmental concerns.
[For background, see our Feb 2021 post: Big Issues with a Small Lot in Spryfield]
---
What?!?
ENVIRONMENTAL IMPLICATIONS
No environmental implications are identified.

https://www.halifax.ca/sites/default/files/documents/city-hall/community-councils/211116hwcc1311.pdf
---
Serious Flaw: This small lot holds the Catamaran Ponds, two crucial water sources for Colpitt and Williams Lake. The Staff Report overlooks the importance of these ponds in filtering the water, which flows in culverts to Governor's Brook and makes its way into Colpitt and Williams Lakes. Not mentioned in the report.
Unaddressed Issues: Residents of the area know what they want in their neighbourhood. They are articulate but not inclined to respond to an on-line survey. Therefore their issues are not addressed, listed or featured in the Staff Report.
Unreported Data: The word "TRAFFIC" (total mention:49) shows prominently in the Staff Report's "Word Cloud" illustrations of the survey results. But there are several smaller, more important words like WILDLIFE, LAKE, WATER, CATAMARAN, and POND (total mentions:115), that, taken together, should appear more prominently. The impression this leaves is that TRAFFIC is more important to survey respondents. Also unreported was the conflict of interest that the traffic report was written by a consultant hired by the developer. Not exactly unbiased data!
The WLCC is responding to these flaws and other inconsistencies in the Staff Report by the Monday November 15th deadline, but we need YOU TO GET LOUD!!
The matter goes to Halifax and West Community Council on Tuesday so we need to tell the Council your concerns. If you send email to Hruka Aoyama, Legislative Assistant, HRM ([email protected]) then the letters are forwarded to the community councillors.
Email letters should be sent by 3 pm Monday November 15th.
Write to:
Hruka Aoyama, Legislative Assistant, HRM [email protected] and [email protected] to have your concerns put on the record.
CC:
Mike Savage, Mayor [email protected]
Patty Cuttell, Councillor, District 11 [email protected],
Shawn Cleary, Councillor, District 9 [email protected],
Jennifer Chapman, Planner III, Planning and Development [email protected],
Jennifer Chapman
The matter proceeds to Halifax and West Community Council this Tuesday, November 16th at 6 pm. On Tuesday the Council can reject the rezoning application or adopt the recommendation of the staff report that the matter proceed to a public hearing at a later date. We encourage those who can to come to City Hall to voice their objections in person. The item is early on the agenda (see here) but all public participation happens after all the items.

NO to REZONING Old Sambro Road – Case # 22890-48-50 Old Sambro Road!
SAVE Catamaran Ponds! NO DEVELOPMENT!
NO MORE LOSS OF WILDLIFE CORRIDORS.
NO MORE DESTRUCTION OF WATERSHEDS!
NO TO MORE TRAFFIC!
We need to get LOUD together.
Williams Lake Conservation Company
211116hwcc1311small

Sambro Road Report Ignores Environmental Concerns