Get Lost in Nature-Safely
The Interactive Mapping Project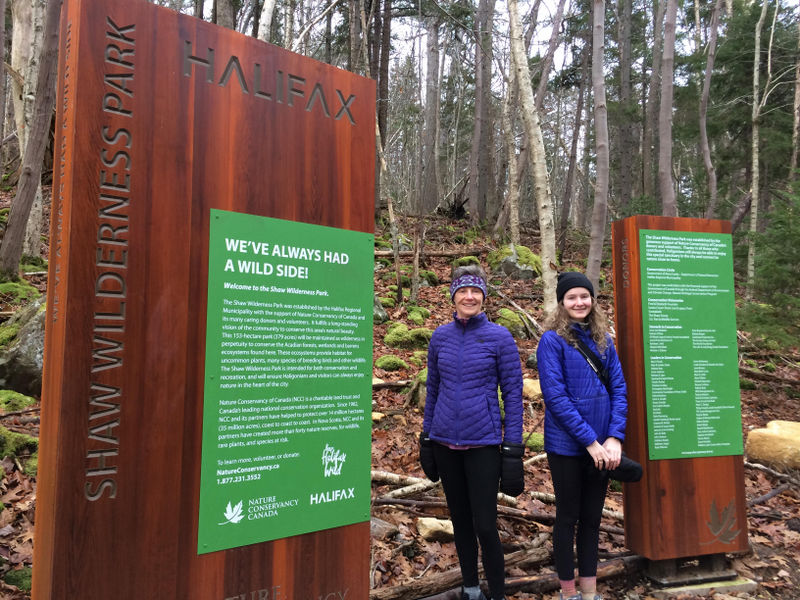 The Shaw Wilderness Park on Williams Lake is 379 acres of old growth forests, granite ridges, with a hidden waterfall, panoramic views of Halifax's skyline and a hiking trail with loads of interesting features. You can get lost in nature but not in the park.
WLCC is involved in creating a customized, interactive map of the main hiking trail, from the Williams Lake dam to Colpitt Lake. Volunteer Sarah Kennedy is a master's degree student in the Department of Earth Sciences at St. Francis Xavier University. She is also a photographer and hiker. Perfect combo for this project!
Debbie Hall, a director with WLCC and seasoned hiker in the park, led Sarah through the trail and identified many unique features in the urban park. Sarah used a mapping app that allowed her to pinpoint these distinctive details with coordinates. Sarah will then create an interactive map for WLCC to post on its social media for everyone to use.
Get lost in nature – safely! WLCC thanks Sarah Kennedy for her interactive map!
---
Get Lost in Nature-Safely