Williams Lake Stocked for Learn2Fish Program
by: Cathy Vaughan
[Reprinted with permission of Chebucto News – August 2023]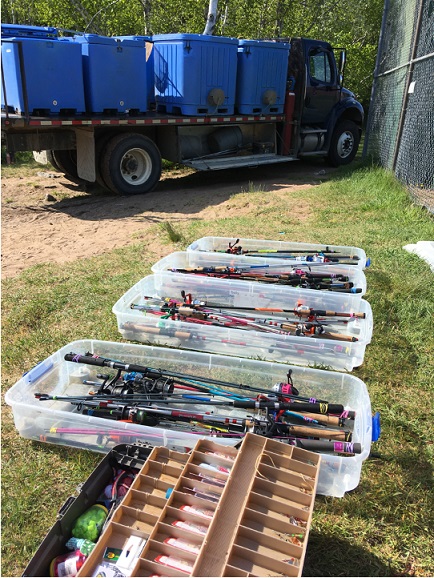 Rods, hooks, bobbers, tackle, sinkers, swivels and spinners were at-the-ready on Cunard Pond beach, on Williams Lake for the Learn2Fish (L2F) to get ready for fishing season. Sportfish Development Officer at NS Fisheries and Aquaculture, Sabrina Wolthers, kitted-out a group of eager anglers from Le Marchant-St. Thomas Elementary school for their first fishing lesson.
The Trout-Truck from the McGowan Lake Fish Hatchery was loaded with flapping trout, eager to be released into their new watery home in Williams Lake. Fish Hatchery Manager Marielle Turner helped the grade 4 students bring scoop-nets full of fish from the trout-tubs on the truck to the lake to release the speckled trout into the water. Squeals of astonishment burst from the enthusiastic kids as they watched the trout flip and splash out of the nets and into the clear waters of Williams Lake.
The Learn2Fish program is one of the department's most popular interactive activities that prepares the next generation of fishers and environmental stewards by teaching safe and ethical angling skills to youth. According to their website, events have been held annually in the spring and summer since 2006 and are geared towards youth in grade 4 through high school. L2F programs are also available for schools, Cubs, Scouts, Guides, 4-H groups, and young folks at recreation summer day camps. More than 15,000 youth now have introductory angling skills and environmental stewardship training.
The care of our beautiful lakes and rivers in Nova Scotia belongs to all of us and keen stewardship of our environment is central to the L2F teachings. Officer Wolthers talked to the eager anglers about the destructiveness of invasive species of fish – the chain pickerel and the smallmouth bass.
"Once these invasive fish are put into a body of water that they are not supposed to be in, they eat the other fish and their food source. Once they are in a body of water it is almost impossible to take them out," warned Wolthers. She showed the kids photographs of the chain pickerel and smallmouth bass.
Spryfield's Williams Lake provides recreation all year and is considered an important sport fishing location in HRM. The McGowan Lake Fish Hatchery stocks Williams Lake in the early spring and late fall with hundreds of Speckled Trout. While waiting for the trout to bite, you will notice that Williams Lake is also teeming with other interesting water creatures like frogs, turtles, beavers, otters as well as feathered pals like bald eagles, hawks, kingfishers and loads of song birds.
There are four Community Access Areas on Williams Lake for non-motorized boats: on Acorn Road off the Williams Lake Road; Pine Bluff Islands Park on Wyndrock Drive; Cunard Pond on Williams Lake Road; and the Shaw Wilderness Park on Purcell's Cove Road. Life's too short to only fish on the weekends!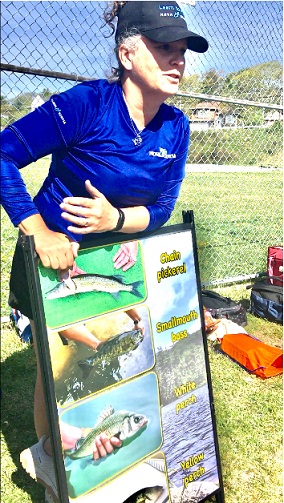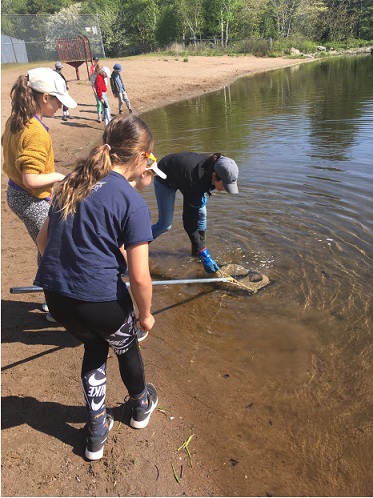 Williams Lake Learn2Fish Program