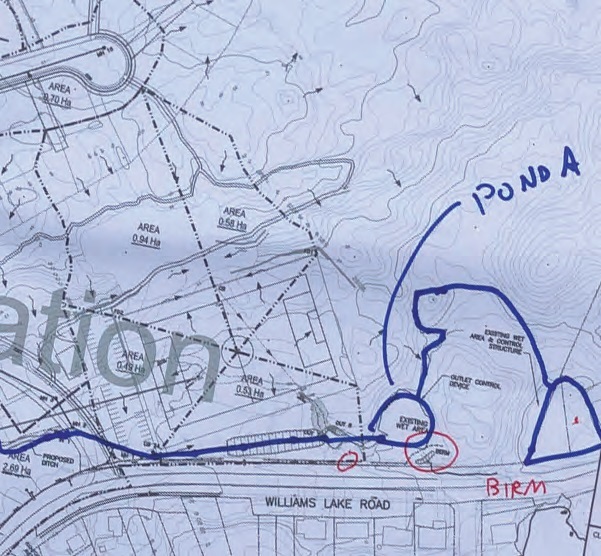 As we all know, water levels on Williams Lake are a huge issue. As part of the its study of the lake's ongoing low water levels, the WLCC's Dr. Melanie Dobson has prepared a report on changes that have altered water flow from the Ravenscraig development into Williams Lake.
Her observations show that the original waterflow design, made at the time of the Ravenscraig development, is no longer working. As a result, the changed flow is affecting both the quality and the quantity of water flowing into the lake. The report summarizes solutions needed to restore the waterflow to the original design.
---
To downloaded the report in PDF format click here.
Ravenscraig-Water-flow_Jul30_2021

REPORT: Altered Waterflow from Ravenscraig into Williams Lake Affecting Quality and Quantity