Williams Lake Dam Update: Meeting with NS Lands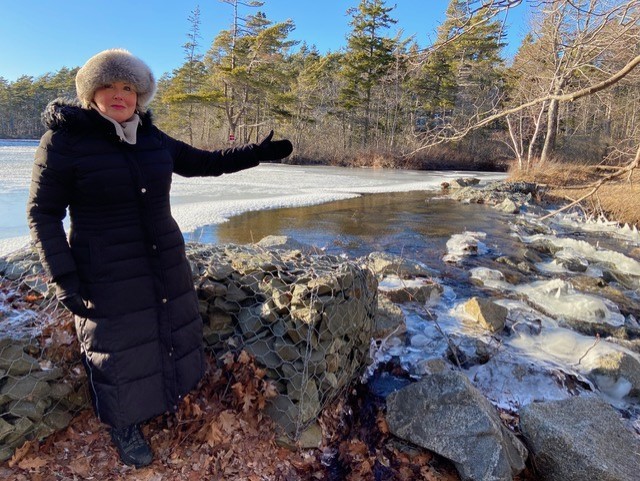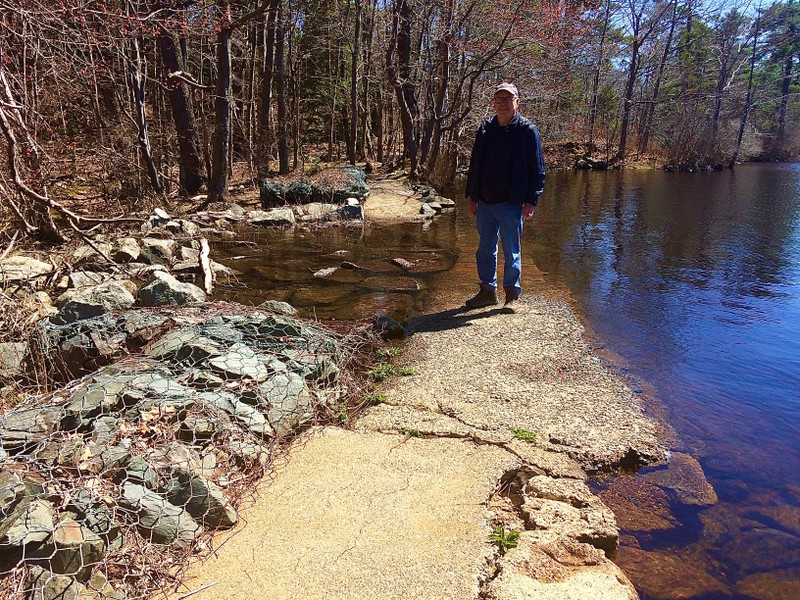 Public Works Minister Kim Masland asked NS Lands Inc., a provincial Crown Corporation, to meet with the Williams Lake Conservation Company (WLCC) and partner organization Williams Lake Dam Association (WLDA) to discuss issues about the deteriorating Williams Lake dam. According to their website, Nova Scotia Lands Inc. "continues to work with other departments and agencies to develop safety plans for dams and water control structures to mitigate against risks from severe weather events, such as flooding or breaches."
WLCC's president Murray Coolican and WLCC's Dam Committee chair Cathy Vaughan, along with WLDA's Margo Kerr, met with NS Lands officials on June 14 for a dialogue on the current state of the Williams Lake dam.
"This was an opportunity to discuss with NS Lands the current situation we are facing with the drastic drop in lake levels due to the deterioration of the dam," said Margo Kerr of WLDA. "They've visited the dam in February when the water was overtopping and they've read the comprehensive dam reports we supplied. We believe they will find a solution. However, the timeline for the remediation is still unknown."
"We felt it was a productive meeting with NS Lands. They are investigating the situation with the failing dam. They had read the documentation about the dam we provided on our WLCC website and we certainly felt we had an opportunity to express our opinions, suggest options and ask questions about the timeline and our role," reported Murray Coolican of WLCC.
"Perry Mitchelmore of MECO Engineering, one of the original engineers that provided WLCC with a report on the deteriorating dam, attended the meeting. He also wrote a recent report on the state of the dam and provided a potential flood-simulation scenario should the dam breach. He was the specialist and expert at the table and could answer the tough questions about the potential build, the protocols for a rebuild and he gave a pragmatic picture of what this dam build will entail. We still have a lot of ground to cover,' said Cathy Vaughan of WLCC.
NS Lands assured us that they would keep us updated, involved and part of the solution to the remediation of the Williams Lake dam. We're all paddling in the right direction!!
[For an illustrated overview of the water level issues and the Williams Lake dam
see this link: Williams Lake Dam slide presentation, 2022]