Williams Lake Conservation Company 2021 Newsletter Published
Our 2021 annual Newsletter is now available! Click here for a PDF copy or scroll down this page.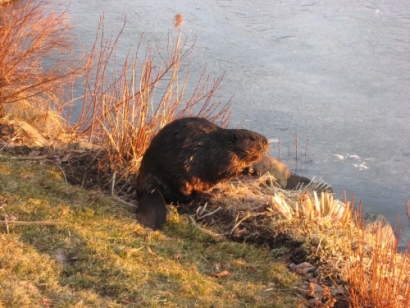 Get the latest updates on the efforts to fix the Williams Lake dam and how Halifax Regional Municipality is responding to the WLCC and the Williams Lake Dam Association (WLDA) "Get Loud" campaign.
Learn about the WLCC's work in mapping the full extent of the Colpitt and Williams lakes watershed, the unique value of the Shaw Wilderness Park, and the importance of protecting the entire Purcells Cove Backlands.
Read about the WLCC's reasons for opposing proposed rezoning that would permit more intense development on small lots in the Colpitt and Williams lakes watershed and how the disruption of these important feeder streams would affect our lakes' water quantity and quality.
Join us! New members and volunteers are always welcome to join the WLCC, to help support the important goal of preserving the lake and its watershed. There are lots of opportunities for everyone to lead or support efforts to monitor and protect the lake and adjacent woodlands. For more information on membership in the Williams Lake Conservation Company click here.
The Newsletter includes an open invitation for anyone with an interest in Williams Lake and the Backlands to attend the WLCC Annual General Meeting (AGM) which has been delayed until Fall 2021. Meet members, learn more, get involved! More information to follow – we hope to see you there in person!
Last year's AGM was held on Wednesday October 28, 7:00pm via the Zoom video conferencing system. Click here to review materials from presentations made at that event.
For past newsletters check out the Newsletter page on this website..
---
Note: hover over newsletter at bottom for arrows to all pages.
WLCC-2021-Newsletter

WLCC Newsletter 2021 Available for Download